zorba's Café
welcome to Dupont Circle's neighborhood Greek café
ALL IN A NAME
Zorba is the main character of the novel "Zorba the Greek". It was written by Nikos Kazantzakis (1883-1957) in 1946. The story takes place early in the 20th century on the island of Crete. The movie "Zorba the Greek", with Anthony Quinn portraying Zorba, was filmed in 1964 and was nominated for six Academy Awards.
Zorba, that amazing old man in Nikos Kazantzakis' book, would feel at home here in the nation's capital, at Zorba's Café. With scenic photographs and background bouzouki music, your mind easily travels to the land of the sun and the sea. As you eat a delicious souvlaki wrapped in pitta bread or feast on other homemade specialties, you will feel the mystical enchantment of Greece. Zorba's Café, with its simplicity and homelike atmosphere, reflects the character of the land and the people, and taste of the Mediterranean Sea.
Eat Together
Every plate is a taste of Greece. Simple, real ingredients. Get something for yourself or plates to share, you will feel like you have escaped to the Greek islands.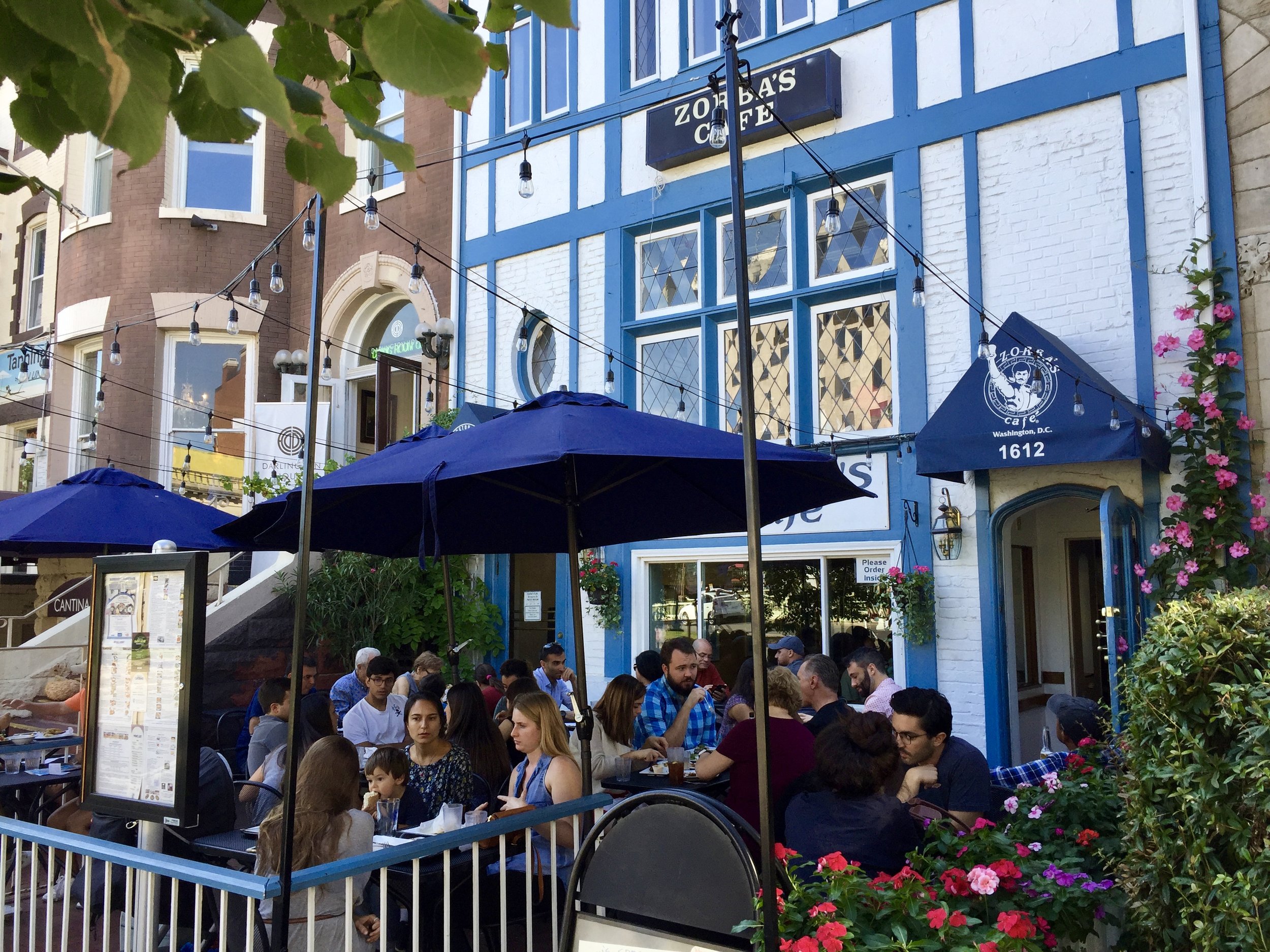 Post, tag, share, love at #zorbascafe
DESPINA & FAMILY
If you have been to Zorba's before, you have probably met our owner and founder Despina. She started the restaurant over 35 years ago with her late husband and continues to share her love of Greek cuisine with the people that walk into our historic blue and white row house in Dupont Circle.